LEPL "Business Incubator" of Abkhazia Resume
Abkhazian LEPL "Business Incubator". This organization is a legal entity of public law established at the initiative of the APBC, which has been successfully working on internships and employment of IDPs (mainly young people) from Abkhazia for more than 9 years. It has also created the necessary conditions for dual training. More than 17 small companies housed in the Business Incubator are the Georgian Government's peace initiative "Step for a Better Future", the most desirable partners for Abkhazians and Ossetians involved (or willing to be involved) in the program.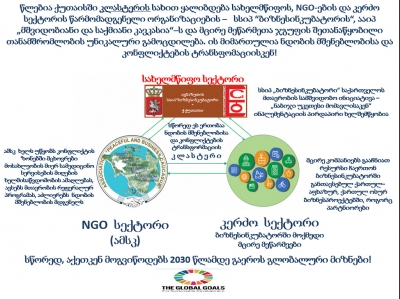 "Business Incubator" is a joint initiative of the association "Peaceful and Business Caucasus" (APBC), other partner NGOs, representatives of the business sector and the government of the A.R. of Abkhazia. It can be boldly said that it is a large-scale long-term project successfully implemented by the APBC, which has been created and implemented in Kutaisi for 9 years already. The Business Incubator promotes internships, training and employment of IDPs and other stakeholders (mainly young people) from Abkhazia. Interns acquire the necessary skills to create a livelihood here. The Business Incubator has a lifelong use of up to 17.0 thousand m² of former state-owned "electromechanical" factory buildings and 0.5 hectares of land. The main goal of the Business Incubator is to support the employment of young people with proper education and skills seeking the possibilities to create livelihoods in Imereti and other regions, also reducing unemployment, poverty and inequality, eradicating hun...
Read More